Calvary pentecostal church
Attitude
is
Everything!
​
This Sunday
We are pleased to be able to meet together for service this Sunday. Please see the details on the Covid 19 tab and on this page.
"Trusting or Troubled?"
Mark 6:53-56
Join us online this Sunday at

10:00 AM!
​
It was so refreshing to be able to gather again for a service this past Sunday. Everyone was very understanding and cooperative with the implemented guidelines especially with the new ruling concerning singing. The poll we took at the end of the service indicated that people want us to continue in house services while also continuing our live-stream. Some of our congregation members are choosing to continue to watch online from home for a little while longer. We look forward to the time when we will all gather together again in our sanctuary. To help ensure that we can continue to maintain Renfrew County Health guidelines, the safety of those attending and to ensure that we have the sanctuary prepared for the number of people who plan to attend, we are asking for the following:
​
1) When you decide you are ready to attend, please notify us in advance by phone, email, facebook message or chat message.
2) Due to restricted seating capacity, please do not show up un-announced. Number of seats needed and names of those attending are required for attendance and medical tracing purposes in the event that someone in your vicinity tests positive for Covid-19.
3) Individuals sitting together MUST reside at the same civic address.
4) If you are feeling sick, do not attend services and get tested.
5) As you arrive, please follow the directions of our ushers.
6) Please use provided hand sanitizer and masks during the service.
7) Please note, there is to be no congregational singing even with masks on. There is also no children's church. Children must remain seated with parents at all times. Nursery facilities will be locked.
8) A maximum of 10 people will be permitted in the lobby area at a time, therefore a system of entry and dismissal will be implemented.
9) If you are continuing to watch from home, please join us for Sunday services at 10:00 AM. Click on the live-stream tab, that will bring you to a page that will allow you to join the live-stream service. There is even a chat box below the live-stream screen where you can chat with one another as the service is going on!
10) Pray for those who are ill and need a touch from the Lord.
11) Stay connected: Use your phone or device to stay connected with your church family and friends.
12) Give: Giving can be done through our online donate button on our website or you can drop your tithe off at the church during regular office hours during the week. Tuesday, Wednesday, Thursday from 9 to 1.
​
We're all in this together!
Romans 8:28 says: And we know that all things work together for good to those who love God, to those who are called according to His purpose."
​
Blessings to all,
Pastor Peter Snow
Life Lessons
Discipleship Class
Click below to view our services live. Live streams begin every Sunday at 10:00AM.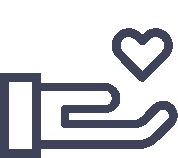 "Whoever is generous to the poor lends to the lord, and he will repay him for his deed."