Calvary pentecostal church
Attitude
is
Everything!
​
"The Power of Suggestion

"
1 Kings 19:11,12
One of the most effective ways of communicating is through the power of suggestion.
Join us this Sunday either at church or online at
10:00 AM!
​
We are making DVD and CD copies of our worship night available for ordering. If you want copies, simply send an email with your name and the amount you want. There is no charge but we would ask that you would make a donation.
We are working hard to stay updated as changes occur and will quickly inform you of anything that affects our church and programs.
If you have any questions feel free to private message me, email me at call the church at 613-432-6785
​
Blessings,
Pastor Peter Snow
​
As we continue to maintain the protocols set out for us by local authorities, in the days ahead we ask you to:
​
1) Inform us when you plan on attending a service by phone or on our Facebook site by leaving us a message.
2) Pray: Pray for our government leaders, pray for our health care workers, pray for your family and friends and pray for our churches to continue to reach the lost for Jesus Christ.
3) Stay connected: Check in on your friends and family and see how they're doing. The church will be making contact periodically with all the people from our congregation.
4) Give: Tithing and giving is not based on attendance to a church, it is based on our income and faithfulness to God. Giving can be done through our online donate tab on our website, through e-transfer or you can drop your tithe off at the church during regular office hours during the week. Tuesday, Wednesday, Thursday from 9 to 1.
​
Challenging times continue to lie ahead but we rest on this promise:
Romans 8:28 says: "And we know that all things work together for good to those who love God, to those who are called according to His purpose."
​
Blessings to all,
Pastor Peter Snow & Leadership team
Missions are the heart of our evangelistic focus. Check out the missions tab to connect with the missionaries that we support.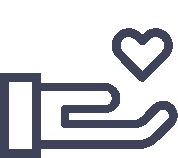 "Whoever is generous to the poor lends to the lord, and he will repay him for his deed."