Calvary pentecostal church
Attitude
is
Everything!
"You can't see it
from there"
Mark 7:1-9
Perspective is how we see things. Perception is how we interpret what we see.
Join us this Sunday online at
10:00 AM!
​
This Sunday, (25th) marks the first of 4 Sundays where we will be having church through livestream only. We encourage you to watch online.
​
Please refer to the Covid 19 tab of the website for the most recent update concerning the Ontario stay at home/state of emergency order issued on April 16th 2021.
​
Prayer changes things! Join us Sunday mornings From 9:30 to 9:50 in your home before you watch the service online. It will be a time of quiet reflective prayer. Join us as we lift up our loved ones, our church and our community before the Lord together.
​
Blessings,
Pastor Peter Snow and the CPC leadership team
Missions are the heart of our evangelistic focus. Check out the missions tab to connect with the missionaries that we support.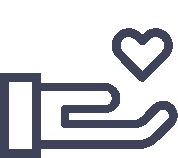 "Whoever is generous to the poor lends to the lord, and he will repay him for his deed."