Calvary pentecostal church
Attitude
is
Everything!
​
"7 signs of a spiritual attack"
1 Peter 5:6-10
Attacks often come with warning signs. Heeding them is an important way to stay strong and healthy.
Join us this Sunday online at
10:00 AM!
​
Looking ahead to Sunday the 31st, since January is mental health awareness month, we will be having a special forum/discussion on the effects, challenges and solutions associated with mental health and the believer. Please tell your family and friends to tune in to our livestream at 10:00 AM. Starting next week (24th) we will also be broadcasting on Facebook live so stay tuned and watch for further details.
​
As a result of the state of emergency announcement we have updated the Covid 19 tab with important information.
We are working hard to stay updated as changes occur and will quickly inform you of anything that affects our church and programs. Please refer to the Covid 19 tab for details.
If you have any questions feel free to private message me, email me at call the church at 613-432-6785
​
Blessings,
Pastor Peter Snow and the CPC leadership team
Missions are the heart of our evangelistic focus. Check out the missions tab to connect with the missionaries that we support.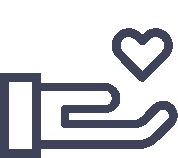 "Whoever is generous to the poor lends to the lord, and he will repay him for his deed."