Calvary pentecostal church
Attitude
is
Everything!
​
This Sunday
"Pentecost Sunday"
Acts chapter 2
Our PAOC Pastor in Barrie Ontario has graciously offered to provide a very timely online message for our area Pastors. We welcome Pastor Jeff Futurs to our livestream service today.
Join us online this Sunday at

10:00 AM!
​
I know how the times we are facing are difficult. People are getting anxious to get out of the house and return to normal. In an effort to protect those who are most vulnerable, please remember to continue to practice social distancing. We will get through this together!
​
I do have some exciting news! Our first outdoor service will take place on June 14th at 10:00 AM All the guidelines for this event can be found on the COVID 19 tab of this webpage.
​
In the days ahead we will continue to ask you to:
​
1) Join us online for Sunday services at 10:00 AM. Click on the live-stream tab, that will bring you to a page that will allow you to join the live-stream service. There is even a chat box below the live-stream screen where you can chat with one another as the service is going on!
​
2) Pray: During these times where we are for the most part, confined to our homes with restricted movement options, the greatest power we have against the work of the enemy is the power of prayer. Pray for our government leaders, pray for our health care workers, pray for your family and friends and pray for our churches to continue to reach the lost for Jesus Christ.
​
3) Stay connected: We live in a world that has prepared us for this. Most people have a computer or laptop or tablet or phone. Use these to stay connected with the people you love. Check in on them and see how they're doing. The church will be making contact with all the people from our congregation.
​
4) Give: During uncertain times, the tendency is to hold on to what we have because we don't know what will happen tomorrow. As believers, God holds our tomorrow and so it is Him who we must put our trust in. Tithing and giving is not based on attendance to a church, it is based on our income and faithfulness to God. For me, trusting God means that my tithe will continue because I want God's faithfulness to continue to me and my family. Giving can be done through our online donate button on our website or you can drop your tithe off at the church during regular office hours during the week. Tuesday, Wednesday, Thursday from 9 to 12.
​
I am excited about what lies ahead. God is changing our mindset and our priorities to streamline them into a more focused goal.
Romans 8:28 says: And we know that all things work together for good to those who love God, to those who are called according to His purpose."
​
Blessings to all,
Pastor Peter Snow
Life Lessons
Discipleship Class
Click below to view our services live. Live streams begin every Sunday at 10:00AM.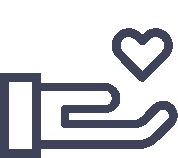 "Whoever is generous to the poor lends to the lord, and he will repay him for his deed."