Calvary pentecostal church
Attitude




is




Everything!


Letters to the 7 Churches
"You have a name that you are alive, but..."
Revelation 3:1-6
What's in a name?
Actions truly speak louder then words.
Join us online this Sunday at

10:00 AM!
Please refer to the Covid 19 tab of the website for the most recent update concerning the Ontario 3 stage roadmap to reopen issued on June 7th 2021
​
The weather report for this Sunday the 27th is a 60% chance of rain. With all the electrical equipment that is necessary to have the service outside, to promote safety and prevent damage to our equipment, we feel it would be best to move the service inside and follow the 15% capacity guidelines. The final decision will be made on Friday afternoon. Please check here and on the church Facebook site for any additional updates.
​
Prayer changes things! Join us Sunday mornings From 9:30 to 9:50 in your home before you watch the service online. It will be a time of quiet reflective prayer. Join us as we lift up our loved ones, our church and our community before the Lord together.
​
Blessings,
Pastor Peter Snow and the CPC leadership team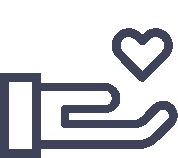 "Whoever is generous to the poor lends to the lord, and he will repay him for his deed."