Calvary pentecostal church
Attitude




is




Everything!




The Barrier of Unforgiveness Part 3



Matthew 6:14,15
Have you ever come to the conclusion that forgiveness was no longer an option?
Please join us in service or online at 10:00 AM
As we prepare for our annual business meeting please listen for announcements upcoming this Sunday.
​
Sunday Service begins at 10:00 AM. We are up to date on implementing County Health Guidelines. Ushers will help and answer any questions you may have.
​
Prayer changes things! Join us Sunday mornings From 9:30 to 9:50 in the sanctuary or in your home before you watch the service online. It will be a time of quiet reflective prayer. Join us as we lift up our loved ones, our church and our community before the Lord together.
​
Blessings,
Pastor Peter Snow and the CPC leadership team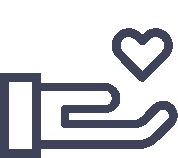 "Whoever is generous to the poor lends to the lord, and he will repay him for his deed."